The DartConnect League Portal Site is only available for modern browsers.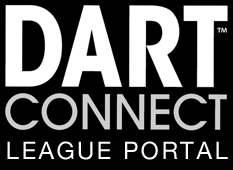 Please wait a moment...
Edit Scheduled Match
DO NOT USE THIS FUNCTION! It will corrupt your schedule.
Season Sequence:
Originally Scheduled:
Opponents:
Current Match Values
Original Scheduled Values
Match Schedule
Match Scheduled Date:
Match Scheduled Time:
Match Location
Venue:
Board:
Schedule Messaging
Use the following fields to customize the schedule players view.
Optional Custom Match Label:

This ADDITIONAL label will display on the match listing in the schedule, for this match. This field is limited to 80 characters.

Optional Custom Instructions:

Use this field to provide specific instructions for this match. A notification will appear in the schedule that players can access to review. This field is limited to 150 characters.
This match was last edited on